In order to start the New Year as we mean to go on D-tox invited our favourite strategy expert Andrew Jenkins, from PDX Consulting, to guide the team through a strategic planning process.
Our brief to Andrew was simple, help us to map out the ways we can better serve our customers through 2018 and beyond, while ensuring that D-tox remains a thriving business that's a great place to work.
Fortunately Andrew understands our business very well and has a great handle on how our people operate after helping us with team building last year. With his help we mapped out a plan to ensure that we continue to meet the needs of our customers in a competitive market and increase our own visibility across the Midlands region. In practice that means we expect to introduce new products and services to our portfolio and we will be increasing the personal touch in our customer relationships - expect to see more of Leanne Rose!
Andrew has a bit of a reputation in D-tox for doing things differently. The strategy session was no exception as we were introduced to his special helper; a stuffed toy monkey called King George III!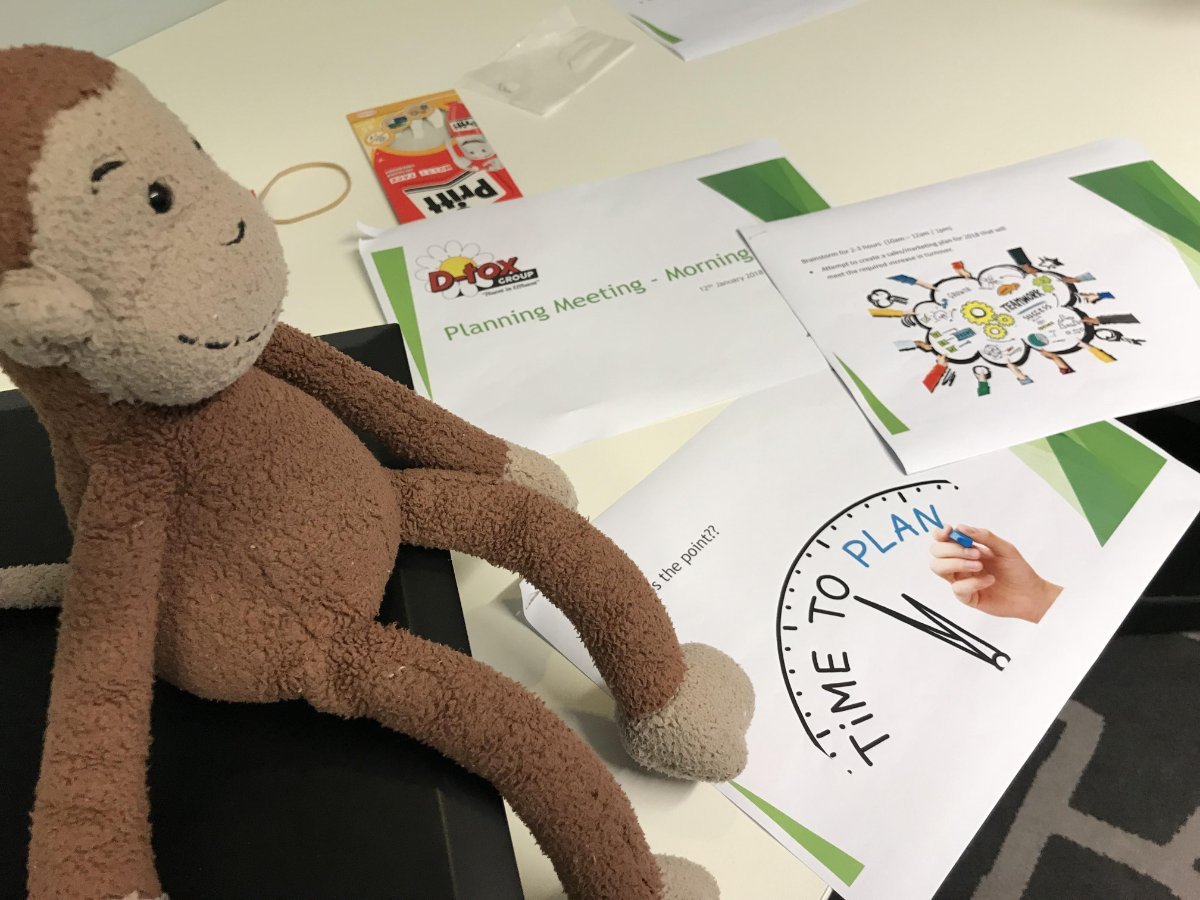 Your reaction to this news is probably the same as ours. There were more than a few raised eyebrows. However George (as he more informally called) plays an important role in Andrew's work. For a start he provides an excellent ice-breaker when there are a few nerves and he often provides some remarkable acute observations on what's going on (or so Andrew tells us). More importantly everybody remembers George and what they were doing when they met him. We are expecting him to help us to keep our new goals in mind right through the year.
‍
Find out more about D-tox's range of waste management products and services on the website or get in touch today. Call FREEPHONE 0800 999 2260 or email info@dtox.org for friendly advice and a free quote.
D-tox - Weekly service available for your portable toilets and waste tanks